About / Schedule / Masterclasses / Symposium / Hackathon / Directions / FAQ / Register / Photos / Videos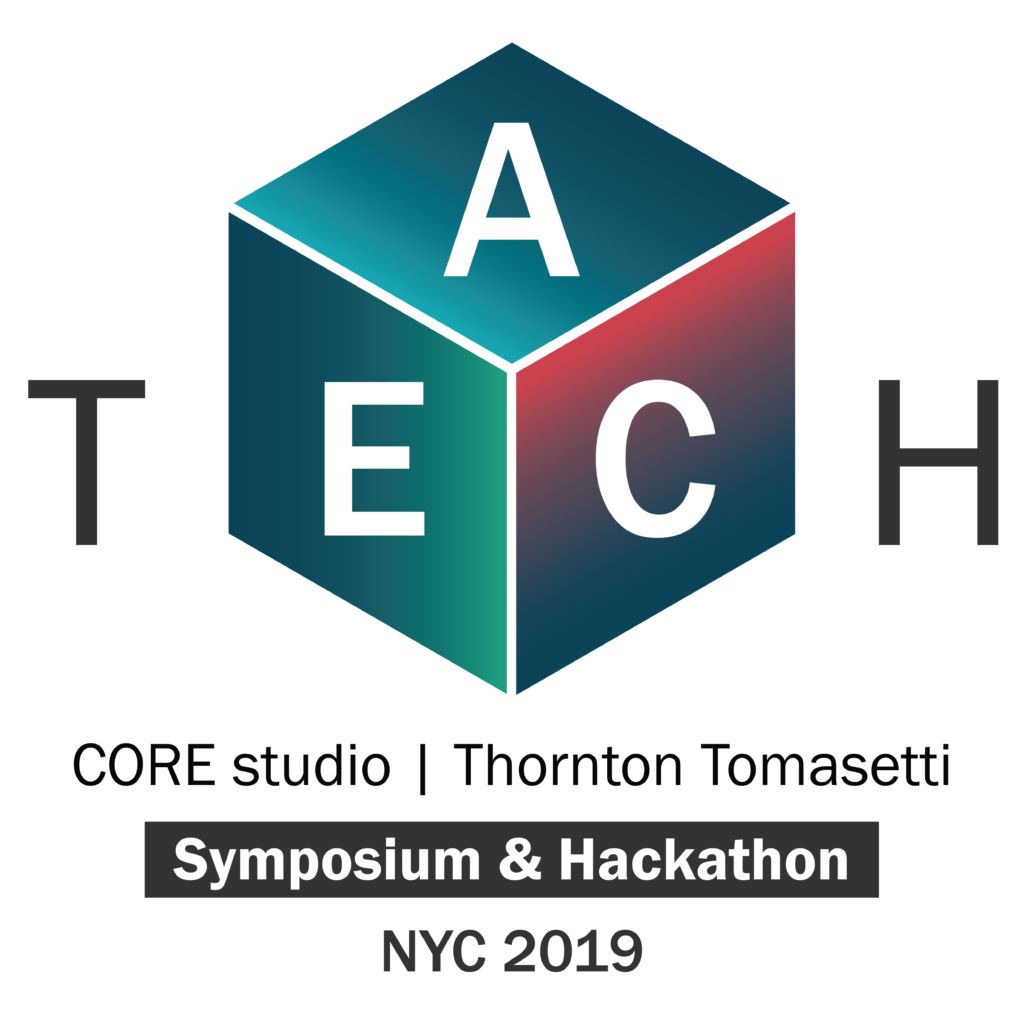 ---
Join CORE studio at Thornton Tomasetti, Inc. for AEC Tech 2019: CULTIVATE | PROPAGATE
Thursday, October 17 – Sunday, October 20
AEC Tech 2019 is the seventh annual event and a four-day experience for professionals in the AEC industry and beyond! We are proud to present the 2019 theme: CULTIVATE | PROPAGATE. 
The AEC industry has been in a state of repetition for many years and as a result, we're beginning to work through pain-points and establish new opportunities with technology, parallel industries, and more. The industry faces the question on how to cultivate innovation in the workplace, technology, and industry, and equally, how we propagate this knowledge across multiple areas within the industry at-large. AEC Tech 2019 will explore these questions, the repetitions within our work, and discuss how the industry will eventually pivot to create cutting-edge spaces.
Masterclasses are held all day on Thursday, October 17th. The classes are 4-hours each with a morning and afternoon session.
The Symposium will take place on Friday, October 18th featuring a full-day of presentations and discussions from highly-acclaimed professionals within the industry. In addition, the symposium will conclude with a panel discussion from 5 industry professionals on the topic of INCUBATION. Many companies nowadays are realizing the vitality research and development provides an organization and thus creating internal incubators to create and foster innovative solutions and applications. We will hear from and discuss with 5 professionals who have firsthand experience with internal incubators.

The Hackathon will last 26-hours starting on Saturday, October 19th and ending on Sunday, October 20th. AEC Tech's Hackathon is an event for all levels of programmers, developers, engineers, and others, additionally, it is aimed for attendees to collaborate, network, build new relationships, and generate new ideas and processes for the AEC community.
There is an official pre-event – VR/AR Tech Immersion Night – on Wednesday, October 16th from 6:00 pm – 10:00 pm. Read more here!
Further information will be posted in the coming weeks regarding schedule, registration, and speakers. Continue to stay informed by following us on Twitter, Instagram, and checking our website.
---
Authenticity Statement
AEC Tech values the open exchange of ideas and the sharing of thoughts and expression. We aim and commit to providing an affirming, accessible, and pleasant conference experience with equity for all participants. We want every participant to feel welcome, included, and comfortable to be their most authentic self at this conference.
We aim to provide a safe, respectful, and harassment-free conference environment for everyone involved regardless of age, sex, gender, gender identity and expression, sexual orientation, (dis)ability, physical appearance, race, ethnicity, nationality, marital status, military status, veteran status, religious beliefs, dietary requirements, childbirth- and pregnancy-related medical conditions or childcare requirements.
If any concerns arise, please contact Shannon McMullan at smcmullan@thorntontomasetti.com
---
Interested in becoming a sponsor? Find out more information here.
Platinum Level
Media